Beachtown Health & Wellness Reviews
What Our Panama City Beach Patients Say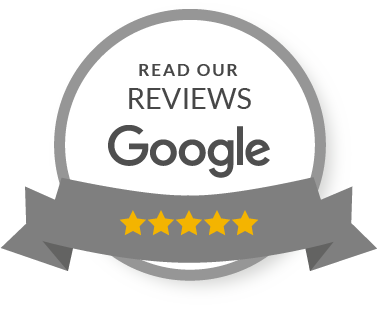 At Beachtown Health & Wellness we love when patients share with us their feedback and comments after chiropractic care. Please read our patient testimonials below to see what other people have achieved through their tailored treatment plans with us.
Share your stories too! Click here to send us your feedback so that we can help to spread the word about the benefits of natural Beachtown Health & Wellness care. For more information, or to schedule an appointment contact us today.


Tiffany's Neuropathy Testimony!
Ryan's Knee Restoration Testimony
Debbie's Low Back Pain/
Softwave Testimonial
Big John
30 Years of Back Pain Gone!
Frances' Neuropathy Testimony
Udeen's Neuropathy Testimony
I Can See My Knee Strengthening Each Day
I started visiting Dr. Tyler and his team a month ago and am super impressed. I've had four knee surgeries and was told I would need a knee replacement this year. Dr. Tyler was very confident that he could improve my condition without surgery and he has. The pain is very minimal, I can walk at a regular pace again and I can see my knee strengthening each day. Everyone is so friendly and helpful and the environment is very comfortable. I will absolutely recommend them to friends.
– Karen S.
I know I am in Great Hands
Love these folks. I went from not being able to walk due to plantar fasciitis to doing Disney without any supports! I still have a journey ahead to be completely pain free, but I know I am in great hands.
– Andrea B.
Amazing Results
I have been receiving treatment for Neuropathy and the results have been amazing. I would recommend this office to everyone. The staff is friendly and easy to work with.
– Thomas E.
I'm Walking Better Than I Have in Years
I went to Beachtown Health & Wellness because the "range of movement" in my knees was so limited, that I had trouble going down the stairs and getting in and out of my car. My knees felt like a jammed finger.
I was very skeptical of the Knee Restoration Program. I am proof it works. Dr. Tyler and Dr. Andrew have given me HOPE and I'm walking better than I have in years.
– Darla K.
Life Changing Improvement
I went in 1 month ago after being referred by my wife. This clinic has worked wonders for me. Before I would get very uncomfortable driving in long car rides due to poor posture and having low mobility in my spine and neck. After just 7 sessions I have made a life changing improvement to how I feel on a daily basis and especially while driving. I feel like I have regained mobility in my neck and spine. My head feels like it's floating and free of some of the pressure/tightness I'm use to feeling.
I would recommend Beachtown Health & Wellness and the doctors who work there. They are tech savvy, and highly respectable. After 2 months they will show me my before and after X-rays to show physiologically how the progress of treatment affected my spine and back. The results I FEEL are all I care about, but also to get the opportunity to see the science play out through the X-rays is really neat.
– Colby S.


Beachtown Health & Wellness Reviews | (850) 238-3314