Neuropathy Suffering Has A New Solution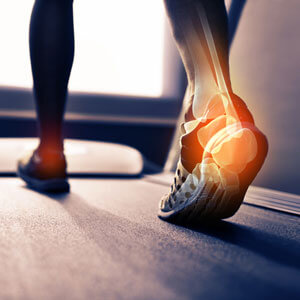 We have developed a unique treatment program that combines a drug-free, non-surgical approach with the most advanced NEUROPATHY PAIN RELIEF TECHNOLOGY available. Even patients who have "tried everything" are seeing life-changing results.
There May Be Hope for You
Our treatment has worked for a wide variety of neuropathy conditions. If you are suffering with neuropathy and haven't found relief, there may be hope! Schedule your free Consultation & neuropathy screening. DO YOU HAVE CHRONIC NEUROPATHY? Are you suffering with neuropathy pain and have been told you must live with it? HAVE YOU TRIED EVERYTHING? Do you feel like you've tried all the traditional approaches with no relief? Our comprehensive neuropathy program may be the answer. DO YOU THINK SURGERY IS IN YOUR FUTURE? Has your doctor told you that surgery may be the next step? Let us see if you qualify for our non-invasive neuropathy program first.
Struggling With Neuropathy?
There are many people in our area that still suffer with peripheral neuropathy. In recent years, significant breakthroughs in neuropathy treatment and pain management have emerged. Most out-dated treatments for peripheral neuropathy have centered around medication, which typically brought a long list of side effects and left many patients disappointed. Thankfully, it doesn't have to be this way anymore.
At Beachtown Health & Wellness we have several advanced programs to help you get your life back. If you're struggling with burning pain, numbness and tingling, or even a loss of feeling, call our office today to see what we can do for you. Our doctor will meet with you one-on-one and perform a detailed neuropathy exam to determine if you are a good candidate for care.
There's never been a better time to seek relief.
SYMPTOMS OF NEUROPATHY
Loss of hot or cold sensation
Pins and needles feeling in your feet
Tingling or burning
Loss of feeling
Feet that are painful to touch
Restless legs
Feeling of ants crawling on your legs
Difficulty sleeping because of foot pain
Burning Pain
Sharp Electric Pain
Numbness
Leg Cramps
Numbness and Tingling in your feet
Difficulty sleeping
Pain while you walk
Is Medication the Answer for Neuropathy?
Medication can be very helpful for a number of things. The problem is that medication is not generally designed to correct the cause of the problem. In most cases, if your treatment is not aimed at correcting the true cause of the problem, you're likely to have disappointing results. In some cases, medication can actually bring on the need for MORE medication due to its side effects. Our knowledge about the human body has advanced rapidly in recent years. That's why we've moved beyond treatments to simply mask your symptoms.
Is Neuropathy Stealing Your Happiness?
If you have neuropathy you understand how it can make you feel. Things that used to be simple like opening a jar or taking a walk with a loved one can become painful and difficult tasks. Losing the simple things in life can truly steal your happiness away. Many of the patients we meet are in a state of slight depression, because they are not able to do the things they love. If you're in this position, please take action. This is a problem that you can begin to change today before it gets worse.
Excellent Results: FDA Cleared Neuropathy Treatment
Our Peripheral Neuropathy treatment programs are so successful because we attack the problem at its source. Our unique combination of breakthrough technology and advanced treatment protocols provide your body with everything it needs to repair and heal the damaged nerves. The majority of patients report improvement within their first few treatments. Our combination of treatments helps to stop the progression of your condition, stabilize and rebuild the nerves, and restore function in your extremities. In some cases our patient results have even gone beyond neuropathy and have been helpful for conditions such as chronic pain, arthritis, and MS.
When you're deciding where you are going to go for treatment, it's important to think about two things. Is the treatment you're receiving going to correct the cause of the problem, or is it designed to cover your symptoms? And if you don't correct the cause of your problem, what will happen next?
Are You a Candidate for What We Do?
In general if you have pain or numbness in your hands, feet, or legs you may be a candidate for our program. Each patient is unique, so a full consultation and examination is necessary to determine if we can help you. It's important to note how our programs are different. All of treatments are non-surgical, non-invasive, and require no prescription drugs. For those who qualify for treatment, we are confident we have a solution that can produce long lasting results.
Why Choose Us?
At Beachtown Health & Wellness we believe that each patient is an individual. Our multi-disciplinary approach gives us the ability to custom fit our treatments to each patient. Our doctor will sit down with you on your first visit to determine the best treatment options for you. We offer some of the most advanced non-surgical FDA approved treatments available today. We know our patients expect the best, that's why we've put together the most comprehensive treatment programs to help them achieve their goals. We want you to get back to living your life again. Don't let neuropathy pain hold you back.
Schedule your $49 Neuropathy Consultation & Examination today. The team at Beachtown Health & Wellness is here to help.
---
Neuropathy Care | (850) 238-3314