Knee Restoration Program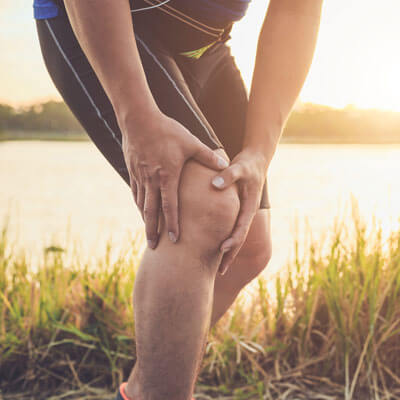 Do you love being active and enjoying life but knee pain continues to plague your ability to get around? The first alternative to knee surgery most people try is lifestyle modification. This may include weight loss options, avoiding activities such as running (which may aggravate the knee injury), modifying your various exercises to low-impact or other changes in your daily routine to try and reduce stress on your knee.
If education, exercise, knee braces, anti-inflammatory medications and even injections or SURGERY have not provided enough relief for you to live pain-free and reasonably active, you may be a good candidate for our Knee Restoration Program – A highly effective option that has helped patients from all over the country avoid knee replacement surgery.
Why Choose Our Program?
We developed the area's only Knee Restoration Program focused on restoring every aspect of knee health. Our team of specialists train and coach clinics around the country in our techniques, and we consistently aim to find better ways to serve and treat our patients.
Our knowledge combined with the most advanced technology in non-invasive joint healing, our patients are seeing better and faster results without the use of drugs or surgery. Our patients' knee pains have reduced which has been allowing many of them to increase activity and use of their knees!
The best way to know if our Knee Restoration Program will work for you is to schedule a visit with our doctors. Call us at (850) 238-3314 to book an appointment today!
---
Knee Restoration Program | (850) 238-3314