Back and Neck Pain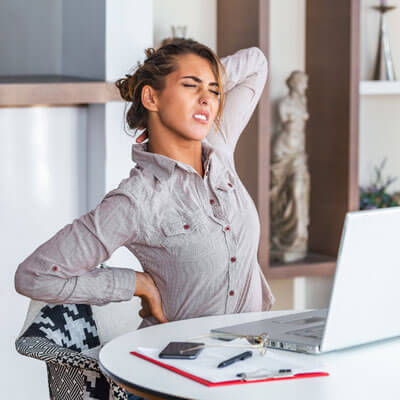 Back and neck pain are prevalent conditions that affect a significant portion of the population. These types of pain can have a significant impact on daily life, affecting a person's ability to perform everyday activities such as sitting, standing, and sleeping.
It's important to seek help for back and neck pain as soon as possible because early intervention can prevent the condition from becoming chronic. When left untreated, back and neck pain can lead to muscle imbalances and compensations in the body, which can cause further injury and lead to a cycle of chronic pain. Additionally, underlying medical conditions such as arthritis or degenerative disc disease can worsen over time, making it more difficult to treat the condition.
Waiting to seek help for back and neck pain can also lead to additional complications, such as depression and anxiety. This is because pain can affect not just the physical well-being but also the mental and emotional well-being of a person. Furthermore, people who suffer from chronic pain may have difficulty sleeping, which can lead to fatigue, irritability, and difficulty concentrating. All of these symptoms can affect a person's overall quality of life.
At Beachtown Health & Wellness, we specialize in identifying and correcting the cause of back and neck pain. Our team of specialists will conduct a comprehensive assessment to determine the underlying causes of the pain, which can include structural imbalances, muscle weakness, or poor movement patterns. Once the underlying cause has been identified, we develop a personalized plan to address it.
If you're ready to live pain free, schedule your consultation today. We help people just like you overcome back and neck pain on a daily basis. We look forward to meeting you and seeing how we can help you get your life back!
---
Back and Neck Pain | (850) 238-3314