Meet Dr. John Keeth, Chiropractor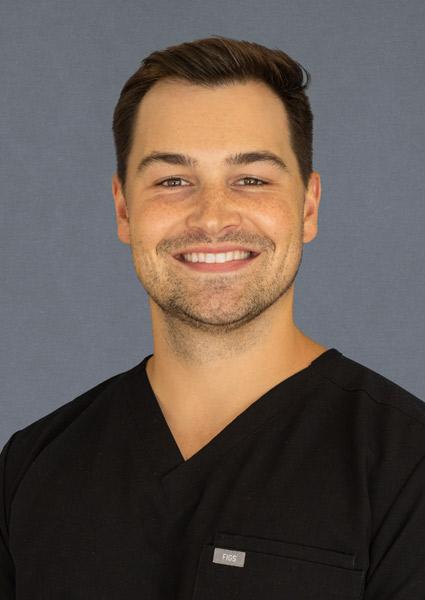 Dr. John grew up playing sports and had an injury that led him to see a chiropractor.
That experience opened my eyes to holistic healing. I continued to see my hometown chiropractor, and he slowly helped me treat more than just pain. I saw benefits to my body's functions and overall health that no medicine could have given me.
Dr. John Keeth
Dr. John is inspired to share the impact chiropractic care can have on someone's life as it did his.
For him, the most fulfilling aspect of being a chiropractor is watching his patients' health improve with care and helping them get back to living their best life.
EXPLORE OUR SERVICES »

Education & Certifications
After earning a B.S. in Health and Exercise Science from the University of Oklahoma, Dr. John obtained his Doctor of Chiropractic from Cleveland University-Kansas City.
He is also ICPA Certified and achieved National Board of Chiropractic Examiners certification in Parts I, II, III, IV, and Physiotherapy.
Life Outside the Practice
In his spare time, Dr. John enjoys staying active and working out. He particularly likes spending time in the great outdoors, whether it's fishing, hunting, or playing sports. He also loves watching sports—Boomer Sooner!
My fiancé, Lexi, and our dog, Chief, also love spending our quality time with trips to the beach!
Is It Time for a Health Tune-up?
At Beachtown Health & Wellness, we would love the opportunity to meet you and assess what chiropractic can do for you and your family. Contact us today! We have convenient opening hours available.
CONTACT US »

Dr. John Keeth | (850) 238-3314